Copyright
Beställningsuppdrag från Patentbesvärsrätten
(numera Patent- och Marknadsdomstolen), 2012
Commissioned by the Patent Appeals Court, Stockholm, 2012.
Collage of recycled Coke cans on MDF. 120 x 120 cm.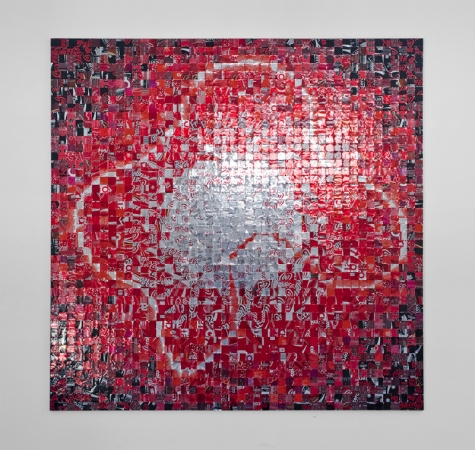 I was commissioned by the Patent Appeals Court in Stockholm to create a piece inspired by the photograph below.
The photo is from a law textbook and shows a method of dealing with patent cases in court,  the so called teleological method.
I recreated the picture by making a patchwork of pieces from all kinds of Coke cans, Coke being the biggest brand in the world.